CHAPTER III – DEVELOPMENT STANDARDS
ARTICLE III. – DESIGN STANDARDS AND REQUIREMENTS
DIVISION 1. – GENERALLY
Sec. 3-266. – Placement of structures in easements.
No buildings or structures shall be placed in easements where placing a building or structure in the easement is contrary to the terms of the easement or interferes with the use of the easement.
(Ord. No. 05-03, § 1(3-259), 1-19-2005)
Easement holders may object to placement of structures (inclusive of roof overhangs) encroaching into their easements.  As such, LETTERS OF NO OBJECTION from all Utility Companies, Home Owner or Condominium Association, etc. who have a grant of right to use the easement is required before a structure (or any apparatus which may interfere with the use and/or access of this easement) may be permitted to encroach within an easement.
What is a Utility Easement?
Even though you own the property on which your structure rests, utility companies in the area might have the right to use parts of it. When you purchased your property, a utility easement might have been on the property. This is the case for many properties that are connected to a city power grid, sewer and/or water system. The same holds true for drainage, and all maintenance easements (e.g. golf course, water-body, etc.)
Easements are areas of a property that were defined and designated for use by utility companies, drainage, etc., when the property was first put on a plat. Some are designated for overhead electric, telephone, cable lines; others for underground electric, water, sewer, telephone, cable lines, and drainage (or a combination of both).
While overhangs (and other structures are permitted to encroach into a "setback" (see LDC. Sec. 4-1892), an "easement" is silent.  This means structures may generally abut an easement, not encroach into it.
Please note administrative application required for easement encroachment:
Structures prohibited from being placed within an easement are as follows:
All Buildings/Structures (inclusive of roof overhangs) and any additions

Pools
Sheds
Carports
Concrete/Block Walls 
Large Trees
Mechanical equipment as defined in LDC. Sec. 4-1892(7)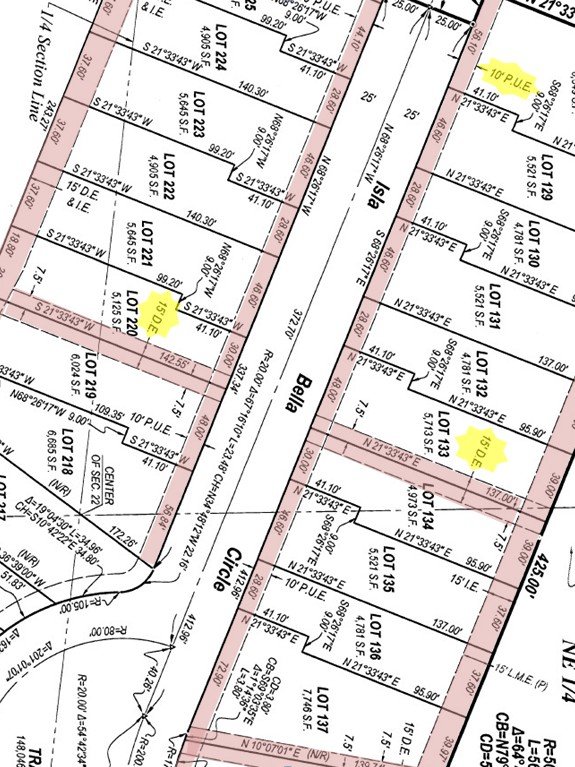 If you require additional information, please contact our planner-on-call at (239) 444-6166 who will assist you.